Hi everyone,
We just arrived home from our trip to New York City and I can't wait to tell you all about it in the next post but my primary focus is more urgent and important at this time.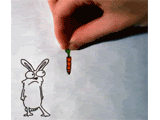 Our little province desperately needs your support.
Here in Prince Edward Island, Canada we are having a lot of difficulty with the international adoption process. There are many issues involved but the most urgent at hand is -the Provincial Adoption Coordinator does not appear to support international adoption and therefore, causes many ideological barriers for parents going through the adoption process. We are asking for support from other adoptive families all across Canada and other countries around the world to help us fight back. This is a very urgent need as many families are in the process of adopting here right now and are having problems getting referrals and bringing their children home!
Please read the letter below. We would like as many people from Canada,USA and beyond to copy the letter into an email and send it to Premier Ghiz (PEI's Premier). Or you can mail it snail mail as well if you like.
If you are from Canada we are asking you to CC it to the Premier of your province
as well as the Prime Minister and Stephane Dion. The email addresses are all listed at the end of the letter but don't include them in your
letter. Feel free to add a personal touch.
Please pass this on. Alberta was stopped
recently from implementing repressive WC regulations by letters and
we are hoping to do the same.
After reading below pop over to
THIS
blog and read
their post to further understand the dilemma we are facing.
Premier Robert Ghiz
95 Rochford StreetP.O.
Box 2000,Charlottetown , PE
C1A 7N8
rwjghiz@gov.pe.ca
Dear Premier Ghiz:
I am writing to express support for the adoptive parents of Prince Edward Island – the very province known for the story of a famous orphan – who have raised concerns with the provincial government regarding the international adoption programs in the province.
Island families have requested a reversal of the policy decision regarding the Waiting Child program – a decision that has eliminated any waiting child referrals where matching is done by the agencies. These processes are currently accepted by every other province in the country and the waiting child program is virtual inaccessible outside of this system. I encourage you to follow the processes set out by China, whereby the agencies are delegated the authority to do the matching (respecting of course the Province's final role in approving every match). Families with open waiting child applications are being affected by this decision at this very moment.
Island families have also requested concrete regulations and policies with regards to all aspects of international adoption, ranging from country programs available to Island families, to age of child, to sibling groups, to single adoption, to family eligibility guidelines, to concurrent adoptions, and to transparency & appeals.
Families in your community have also raised concerns regarding accountability from the provincial government. By allowing each and every family to review their referrals when they arrive in PEI, families would be able to supply additional information or make requests for homestudy amendments should there be discrepancies between the referral details and the child request. It would be regrettable to have families lose their only chance at adoption simply because the Province has decided not to share information until and only if the referral sent in their name is approved.
I urge you to commit to an active support of the international programs and to clearly embrace and formalize options for Island families. I encourage you to investigate the underlying reasons for the Province's decision to effectively stop the international adoption of children with medical needs, and, also, to respond to the PEI Adoption Coalition's requests for an overall review of PEI's international adoption procedures to ensure accountability and transparency.
I suggest to you that there needs to be a very quick and serious reconsideration of this action, or the face that PEI presents to the country and, indeed, the world, will look not only ill-informed, but also intolerant. I believe you will discover that the agencies are well-equipped to undertake the matching as assigned by China, that international adoption will yield benefits for the children, the families, and PEI as a whole, and that these children are deserving of the loving families who wish to adopt them, no matter what province the families live in.
Sincerely yours,
Add Your name & province/state/country here.
CC: Hon. Doug W. Currie
Minister of Social Services and Seniors,
PEI
mailto:dwcurrie@gov.
PEI Adoption Coalition –
peiadoptioncoalition@gmail.com
Nancy Russell (CBC) --
nancy_russell@cbc.ca
( nancy "underscore"Russell)
Prime Minister Stephen Harper
Office of the Prime Minister
80 Wellington Street
Ottawa K1A 0A2
Fax: 613-941-6900
Fax: 613-941-6900
Harper.S@parl.gc.ca
pm@pm.gc.ca
Stephane Dion
750 Marcel Laurin Boulevard,
Suite 440Saint-Laurent,
QuebecH4M 2M4
Telephone: (514) 335-6655
Fax: (514) 335-2712
E-Mail:
Dion.S@parl.gc.ca